People and motivations behind IKARUS
"Knowledge and awareness are just as important as the right technical protection measures," says Christoph Barszczewski: "The more knowledge I can share with our partners, the more effectively they can support their customers. It is one of my great passions to look behind the tricks of scammers!
"A good malware analyst keeps up with the rapid developments and always finds new ways to fend off attacks."
"Every day there are new challenges, new features, interesting and at the same time demanding bugs and a lot to learn!"
"We don't just want to satisfy our customers, we want to impress them. We achieve this with clear goals and by taking pleasure in our work!"
"IT and OT security are industries with excellent future prospects. Experts in these areas are welcome and much sought-after in many companies"!
"To be able to advise clients optimally, it is important to understand their initial situation, their requirements and their goals"!
"In IT security it never gets boring – new technologies and systems always require adapted security concepts. Already during the cooperation with IKARUS, I appreciated the unbureaucratic solutions and the teamwork!"
"IT security is one of the most exciting and also fast-moving sectors of the IT industry. Every day I learn something new, because even the other side never sleeps and invents new things to put us and the systems to the test!"
"Our goal is to encourage ministries and educational institutions to take action, train teachers, sensitize parents, inform interested parties and train talented people," says Joe Pichlmayr: "IT security urgently needs new talent and therefore an appropriate education system – also to strengthen Austria and Vienna as an ICT location and keep them competitive!"
We are hiring!
Current vacancies at IKARUS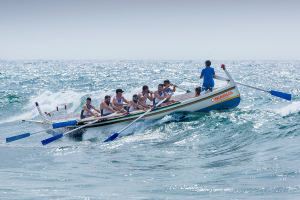 https://www.ikarussecurity.com/wp-content/uploads/2019/10/Boat-Leader-final-ikarus-1200.jpg
800
1200
IKARUS
https://www.ikarussecurity.com/wp-content/uploads/2020/10/IKARUS-logo-claim-300x78-2.png
IKARUS
2021-08-19 12:00:01
2021-10-08 14:11:17
Team Lead Application Development
WE ARE LOOKING FORWARD TO HEARING FROM YOU!
IKARUS Security Software GmbH Blechturmgasse 11
1050 Vienna
Phone: +43 (0) 1 58995-0
Sales Hotline:
+43 (0) 1 58995-500
SUPPORT HOTLINE
Support hotline:
+43 (0) 1 58995-400
Support hours:
Mon – Thu: 8am – 5pm
Fri: 8am – 3pm
Remote maintenance software:
AnyDesk Download