Maximum security and 24/7 availability
The partnership with Interxion guarantees maximum data and system stability for IKARUS and all users, through redundant systems and server architectures – a fundamental requirement for reliable security services operations and for the flexible connection of mandates and systems.
In the business-related divisions, functional security also means that systems are effectively protected but not slowed down: high-performance solutions are required, which are scalable and adaptable as required, to meet the changing requirements of the users on the one hand and the attackers on the other, in the long term too.
Managed security is the perfect solution for all companies that cannot or do not want to invest in their own hardware and transfer of know-how. We supply and service companies of all sizes. The company's headquarters in Vienna is the nerve centre of the operations: IKARUS customers can rely on local software development and data processing: all analyses of the IKARUS services run via Interxion's Vienna data centre and are subject to the strict conditions of Austrian data protection legislation.
"With our BSI ISO 22301 for Business Continuity Management und BSI ISO 27001 for Information Security Management ISO certifications, we can guarantee the highest infrastructure standards for IKARUS Security Software, in order to reduce the risks of business disruptions of all origins and guarantee the availability, integrity and confidentiality of data and information in the long term", Martin Madlo, Managing Director of Interxion Austria explains.
Besides the independence to connect with various local and international providers as well as within the Interxion community, other advantages are short lines of communication and feedback on requests for modifications in Cage, on power or grid connections. This allows IKARUS to quickly and flexibly meet the current requirements of all users with its usual strong performance.
Data protection in Interxion
Interxion does not process any personal data on behalf of its customers and has no access to personal data in the customers' systems (personal customer data). Furthermore, Interxion cannot monitor the processing of personal customer data in the data systems.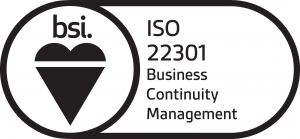 ISO 22301 is the first international standard worldwide for Business Continuity Management (BCM) to help organisations reduce the risk of business disruptions of all origins.
It specifies requirements to plan, establish, implement, operate, monitor, review, maintain and continually improve a documented continuity management system to prepare for business disruptions, respond to or recover as a company from business disruptions.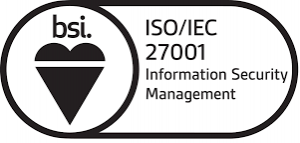 ISO 27001 deals with the introduction and documentation of information security management systems (ISMS). The standard allows organisations of all sizes and types to implement, measure and manage information security, and to audit it internally through self-assessment.
ISO 27001 not only includes technical IT security but also organisational, personal and physical aspects, from staff awareness to fire safety. Information security starts at the employee's own desk and ends at the fail-safe data centre.