BBG Bundesländertour 2023:
"

Guest in… Vienna

"
18 October 2023, Schönbrunn in Vienna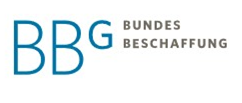 Prevention, security, and trust are the themes of this year's BBG tour through Austria.
Lectures, panel discussions, keynote speeches and a subsequent open exchange will take place at the Orangery of Schönbrunn Palace on 18 October 2023 to discuss what will make Austria safer in the future and which potential dangers will be of particular concern in the years to come.
The focal points range from blackout scenarios and crisis prevention to safe mobility and safe working to preventive health care and sustainable procurement in terms of climate protection.
IKARUS informs and advises small and large companies on site on how secure working and secure digitisation can be implemented and how you can also comply with the requirements of the GDPR in the home office or with mobile working.
BBG Bundesländertour 2023
Orangerie Schönbrunn
18. October 2023, 12 to 7 p.m.
Free registration until 11. October 2023!