Triburg Freight Services
With IKARUS mail.security, TFS finally keeps malware attacks away.
An IKARUS success story.
More than 3000 emails per day are standard and more than 300 malware-attacks among them are not uncommon. It's all about malware detection, and Triburg Freight Services (TFS) finds their solution against daily attacks and threats with IKARUS Security Software.
"Our job is providing reliable supply chain and warehouse services to a range of renowned long term clients", says Madhu Kurup, IT Administrator at TFS: "This is how our division came into being: Our parent company's garment supply unit needed reliable supply chain services in the MENA region for its apparel products. By now, we are doing it for a myriad of external customers too."
Fast reactions, flexible solutions and an excellent customer service are competitive factors in the logistic industry. "Excellent communication is crucial", says Madhu Kurup, "And a lot of communication is email-based. Our inboxes are overflowing; we receive thousands of emails every day – unfortunately, also lots of malware."
In the firing line of malware attackers
"TFS came to us fearing data breach", remembers Dinesh Pratap from IT partner CLOUDMIND: "Seeing the nature of their malicious traffic I must say – the fear is well-founded." CLOUDMIND provides a variety of innovative and comprehensive IT solutions with one topic focusing on IT and information security. Insecure systems are their daily business, but the vast quantities of malware at TFS were still remarkable.
"We found hundreds of malware emails, spear phishing and other targeted attacks using infected documents like Word or PDF", tells Dinesh Pratap: "But not only the high quantity of malicious emails was noticeable – also their focus on certain employees within the company who are mainly processing requests for new orders. The integrated spam filter in Office 365, which TFS was using, could not offer as much protection as this environment required. We needed to add another strong security layer to keep their systems clean."
Multi-level security strategy against targeted attacks
Closing mailboxes or filtering emails is not an option for TFS in its position as a central liaison between customers, partners and service providers. "To stay competitive, we need to be available 24/7 and react right away. There is no time to hesitate before opening emails or attachments such as orders or shipping documents. We need to open them as soon as possible, otherwise our client can easily find another supplier. We need to rely on clean inboxes", says Madhu Kurup, and Dinesh Pratap adds: "That's why we introduced IKARUS mail.security with APT-Protection. We wanted a reliable solution that blocks malicious emails already in the cloud even before they would reach our customer's their network." Besides, with no dedicated experts on the spot, it had to be a managed solution with the possibility to get support remotely from afar.
"Working with IKARUS was very easy", states Dinesh Pratap: "After a product demo we asked for a trail. Our client was very pleased to see the fast reactions and prompt answers of the IKARUS technicians and sales." Madhu Kurup admits: "Honestly, all the features and filters and analysis are not very important to us. We don't even use everything we have. We just want to be safe."
Security is also a matter of trust
"Detection rates with IKARUS are great, they were blocking malware that was bypassing other solutions", says Dinesh Pratap: "And we were just on time: Within the first three months, the ATP feature filtered more than 220 targeted attacks: Obviously, TFS was in the firing line!" For CLOUDMIND as IT consultants, the perfect solution was not only about best malware protection, but also about rapid response. "Onboarding with IKARUS was smooth", says Dinesh Pratap: "Our partner TFS values the fact that we have direct contact to the manufacturer of the solution."
"We were impressed by the fast reaction times and the communication style with CLOUDMIND and IKARUS", says Madhu Kurup: "We trust both parties to quickly help and assist with any questions or incidents." Dinesh Pratap: "IKARUS allows us to offer the best service to our customers: During all of our projects, they assisted us very professionally – cooperation was better and faster than with any other vendor."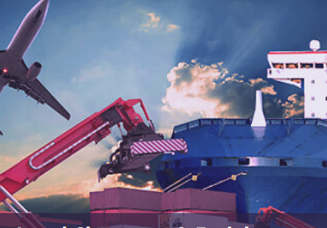 Customer:
Triburg Freight Services
Industry:
Logistics
Solution:
IKARUS mail.security with ATP
Customer profile:
Triburg Freight Services (TFS) was established in 1995 through its parent company needs of reliable supply chain services. It offers Freight Forwarding & Customs Clearance, Transportation, Warehousing and Logistics, Specialized Inventory Management, and Value Added Services.
Triburg's infrastructural growth supports the strategic venture into cold chain storage and logistics.
Benefits with IKARUS mail.security
Enhanced Threat Detection
Rapid and seamless deployment
Global Threat Intelligence
Innovative multi-sandbox approach against targeted malware attacks
Affordable enterprise grade protection for SMBs
Easy to scale and maintenance free
Post-Incident-Management
We are looking forward to hearing from you!
IKARUS Security Software GmbH Blechturmgasse 11
1050 Vienna
Phone: +43 (0) 1 58995-0
Sales Hotline:
+43 (0) 1 58995-500