The Company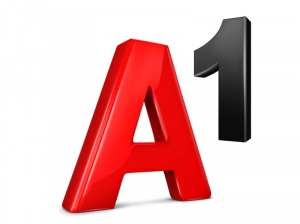 About A1
Partner of the Vodafone Group since 2003 and the major benefactor of all eight countries within the Telekom Austria Group, A1 is market leader in a highly developed ICT market. The company is the only convergent operator in Austria, offering its customers bundled product packages for fixed net, mobile communication, internet and TV. Telekom Austria Group, listed on the Vienna Stock Exchange since November 2000, is the leading communications provider in Central and Eastern Europe with 24 million customers across its markets of operations.
IKARUS Scan Center & A1 Hosted Managed Services
A1 have their own dedicated Treat Detection Center which gives them two major benefits and sales paths. The first is that coupled with their existing connection, mobile internet and mobile broadband users have the benefit of a centralised proxy filtering service. Based on the configuration and settings that A1 set, users can safely surf the internet via the transparent proxy solution.
The second is they have their own Managed cloud security solution, featuring mail, web and Wi-Fi filtering. Everything is conveniently managed via one web interface and all billing and provisioning systems are included which means A1 are fully independent to offer this solution to their clients.
Not only can A1 provide this solution to their enterprise business customers, but they benefit also from the multi-tenancy model. This means they can give certain admin rights to MSPs to manage their own clients, of course for an additional management fee, they can offer rebranded cloud solutions for channel partners, MSPs, end users or anyone who is interested. This certainly broadens the potential opportunities for A1.
Specialised Security Solutions for A1 and their Customers
IKARUS mail.security
Email security with ATP option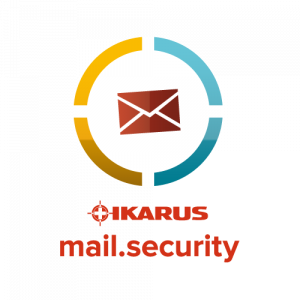 IKARUS mail.security detects and blocks spam, malware, harmful URLs and attachments, even before these can penetrate your systems and cause damage. In addition to the dynamic analytical methods used by the IKARUS.scan.engine, the sandboxes of international market leaders can be connected in a targeted and cost-effective manner. An additional benefit for your data security: Software development, data processing, analysis and support take place in Austria, adhering meticulously to EU GDPR.
IKARUS web.security
Web and data filters for secure internet traffic
IKARUS web.security does not only protect against threats on website or in downloads. The different filter options such as viruses, URLs, file types, countries or browser filters also allow you to consistently implement your company policies. You can, for example, limit access to social media pages, block individual URLs or filter specific content according to predefined categories. All web queries will be reviewed and scanned in the IKARUS data-processing centre in Vienna, based on your settings.
IKARUS wifi.security
Protection for free Wi-Fi Hotspots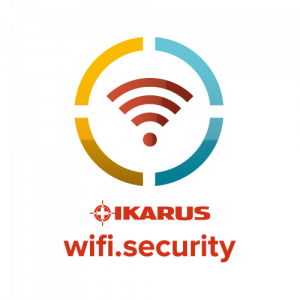 Secure your Wi-Fi hotspots and meet possible legal requirements: IKARUS wifi.security monitors all accesses over your wireless network and protects your network efficiently from malware and abuse.
Additional features like personalized landing and block response pages allow to use your customer-service for promotional purposes. Define different network areas und access options for employees and guests, block unwanted contents and limit download possibilities.
IKARUS Re-Branded End Point Solutions for A1
A1 Internet Security
Based on the core technology offered by IKARUS anti.virus and the dedicated Scan Center of A1 as a centralised proxy solution, all mobile broadband customers were able to safely surf the internet. This is made possible by the traffic scanning based on the A1 configuration and the configuration of the customers being done centrally, before it reaches the PC. This technology, along with the award winning virus-scanning technology from IKARUS, offers double protection for all users. IKARUS was awarded the prestigious Global Telecoms Business Innovation Award 2008, under the category "Service Security Innovation" for the A1 Internet Security solution.
A1 Mobile Security
A1 wanted to offer smartphone protection for their customers. Together we came up with A1 Handy Schutz. This Androidbased solution also benefits from the dedicated Scan Center solution, but also from device-level virus scanning. This solution offers a clear value-add, offering double protection for smartphone users. Especially due to the recent statistics of Android market share and mobile malware (Available on request from your IKARUS Sales Manager).
Benefits & Advantages…
… Of working with IKARUS:
We have 29 years of market knowledge and experience
We are privately owned, this means we make our own decisions, quickly and dynamically than our competitors
Our core technology is self-developed and we are proud to achieve excellent results from independent tests
We are strictly bound by local law around data protection. We are not obliged to share client information with national or foreign government agencies
… For ISPs
Utilise not only the best-in-class core technology from IKARUS, but our extensive experience from A1 and other independent ISPs
Offer to your business and consumer clients a range of value-add products, provided by IKARUS but re-branded into your own brand to build your portfolio
Using the centralised proxy solution, you can define your own rule-sets for internet clients, securing them from malicious or harmful websites
The ability to offer to your distribution channel/MSP partners a re-branded version of IKARUS cloud.security to enable and build their channel and client network
… For the channel:
Re-selling high quality solutions, direct from the local ISP with their branding
Gain access the "sub admin interface" which allows you to set up and manage your business clients
Or even have your own cloud solution from your local ISP in your own branding that you can offer direct to clients or via your channel
Convert clients to the cloud with high security, availability and reliability with existing infrastructure
… For the customer:
Utilise not only the best-in-class- Use the powerful platform (IaaS and SaaS) and high quality provided by IKARUS to secure your business
Configure your own settings, or have a managed solution from the ISP or an MSP partner
Full and professional support from the ISP or your local partner
Secure, reliable and highly available service
We are looking forward to hearing from you!
IKARUS Security Software GmbH
Blechturmgasse 11
1050 Vienna
Phone: +43 (0) 1 58995-0
Sales Hotline:
+43 (0) 1 58995-500