Let's get together!
Julia Gattringer, Human Resources Business Partner at IKARUS, about good prospects, open cultures, and what really counts.
Julia Gattringer is one of the first colleagues to meet potential new team members. As Human Resources Business Partner at IKARUS, she searches and finds matching people for different teams in the area of development – from software programming to technical customer support to malware analysis. She optimizes HR processes, acts as a mouthpiece between management and employees and ensures an optimal working atmosphere in which everyone feels comfortable. This includes not only flexible working hours and a good work-life balance but also openness at all levels for change and improvement.
"IT and OT security are industries with excellent future prospects", says Julia Gattringer: "Experts in these areas are welcome and much sought-after in many companies". IKARUS is the employer of choice: "Besides the diversity – 13 different nationalities meet at IKARUS – I especially enjoy the open culture, the respectful cooperation and the unbureaucratic way of working. What counts for us are skills, enthusiasm, and personality, not education. Career changers are very welcome!"
Links:
Optimal customer experiences are our drive. That is why we put quality before quantity and focus on the demands of our customers. Employee satisfaction and customer satisfaction are at the same level of importance in our company.
It is not only our software solutions that influence the IT landscape. As part of an agile team, in which young and experienced developers work together on diverse projects, you will find your place in IT security. Experience a positive, productive working environment and the freedom to learn, grow and advance!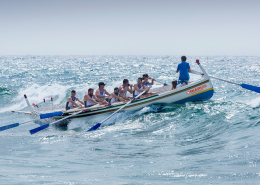 https://www.ikarussecurity.com/wp-content/uploads/2019/10/Boat-Leader-final-ikarus-1200.jpg
800
1200
IKARUS
https://www.ikarussecurity.com/wp-content/uploads/2020/10/IKARUS-logo-claim-300x78-2.png
IKARUS
2021-08-19 12:00:01
2021-10-08 14:11:17
Team Lead Application Development
WE ARE LOOKING FORWARD TO HEARING FROM YOU!
IKARUS Security Software GmbH Blechturmgasse 11
1050 Vienna
Phone: +43 (0) 1 58995-0
Sales Hotline:
+43 (0) 1 58995-500
SUPPORT HOTLINE
Support hotline:
+43 (0) 1 58995-400
Support hours:
Mon – Thu: 8am – 5pm
Fri: 8am – 3pm
Remote maintenance software:
AnyDesk Download